We just returned from a long weekend in New York City!  I don't feel qualified to write a city overview on New York since we barely scratched the surface, but this will be have to work as a suitable overview until we have another chance to explore the great city!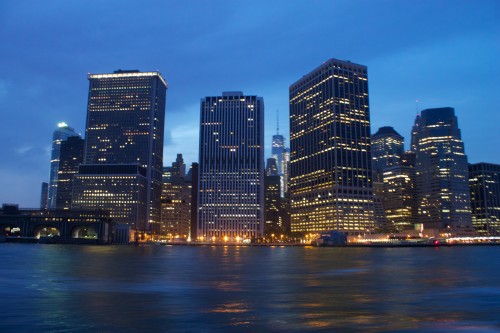 City.  New York City, New York, United States
When?  Friday, August 31, 2013 – Tuesday, September 3, 2013 (4 nights and 4 full days + half of a day, over Labor Day Weekend).  We took a red-eye from LAX and landed at Newark just before 8am.
Where? The W Union Square served as our wonderful base for the long weekend.  After originally booking the Sheraton in Times Square, we jumped at the chance to book the W during a sale (a non-refundable reservation, but it was close enough to the trip that we felt comfortable booking).  With all taxes and fees, we paid just under $300 a night, which isn't much more than other hotels we had looked at during our trip planning.  We'll post a more detailed post about the hotel, but overall we really enjoyed our stay and would recommend this hotel (and this area!) to anyone visiting New York.
Transportation.  As mentioned above, we flew into (and out of) the Newark airport.  We took the train into and out of Penn Station and a taxi to/from the hotel (we were originally planning to take the subway, but we were talked out of it by a stranger on the train – thank goodness).  Other than getting into and out of New York, we stuck with the subway (mostly) and a few cab rides here and there.  Very easy and not too expensive – we bought a 7-day subway pass and the cab fares were surprisingly inexpensive.
Food.  We ate well, thanks to our hosts for the weekend (Ryan's brother, Kevin, and his girlfriend, Meagan).  New York has so much to offer – I wish we had done more research beforehand, but we still tried a variety of cuisines – pizza, Italian (non-pizza Italian), several brunches, bagels, Peruvian (I can't wait to share more about that meal), and even a late-night bar dinner.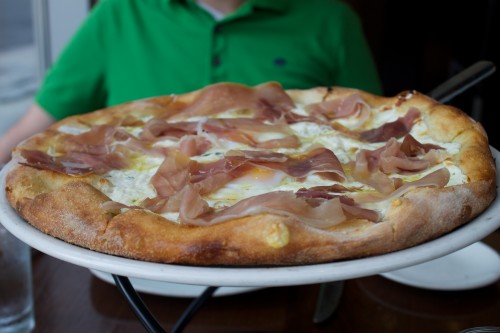 Day Trips.  None, in less Brooklyn or the Bronx count!
Attractions.  We did a lot – Yankees game, spent time in Brooklyn, the 9/11 Memorial, the Met, Central Park (pictured below), a little bit of shopping, a boat ride on the river, and more.  Some of the best experiences were just wandering around (especially with Kevin and Meagan – they were troopers and played tourist with us for the weekend while making sure we tried some of their favorite spots for food).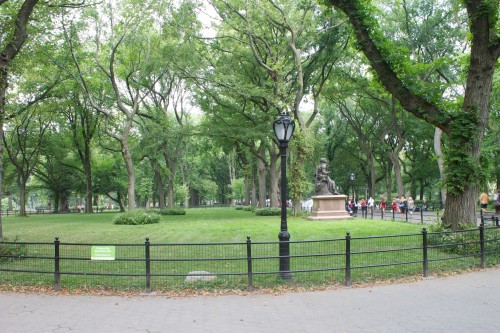 Language Barrier.  None, unless you have issues understanding the New York accent (I honestly barely noticed it).
Cost.  We had issues finding a reasonably-priced hotel (really nothing in Manhattan south of Central Park for under the low $200s – okay, maybe a few options, but not much), but I was pleasantly surprised with the cost of food.  It is very possible to eat cheaply – we did a few times – and I'm sure it's very easy to be extravagant.
Advice.  The only downside was the weather – hot (mid 80s) and very humid (so it felt like 100+).  I was miserable at times.  If possible, go during the spring or summer, when it will be more manageable!
Closing comments.  We are sitting here wishing we were back in New York.  We had a great time and plan to visit again next year.  It's definitely a place to continue to visit because there will always be more to explore.  We plan to go again and again!  (Also, our 4 night trip definitely felt like a long enough mini vacation, so a long weekend will be great for a quick trip!)