This is going to be more of a picture post, since the pictures speak for themselves!  We were lucky enough to experience another superbloom this year.  We've been away so many weekends in a row and thought we missed the flowers, but they are still going strong, one week into April. Nothing feels more like spring than vibrant flowers blanketing a bright green hillside.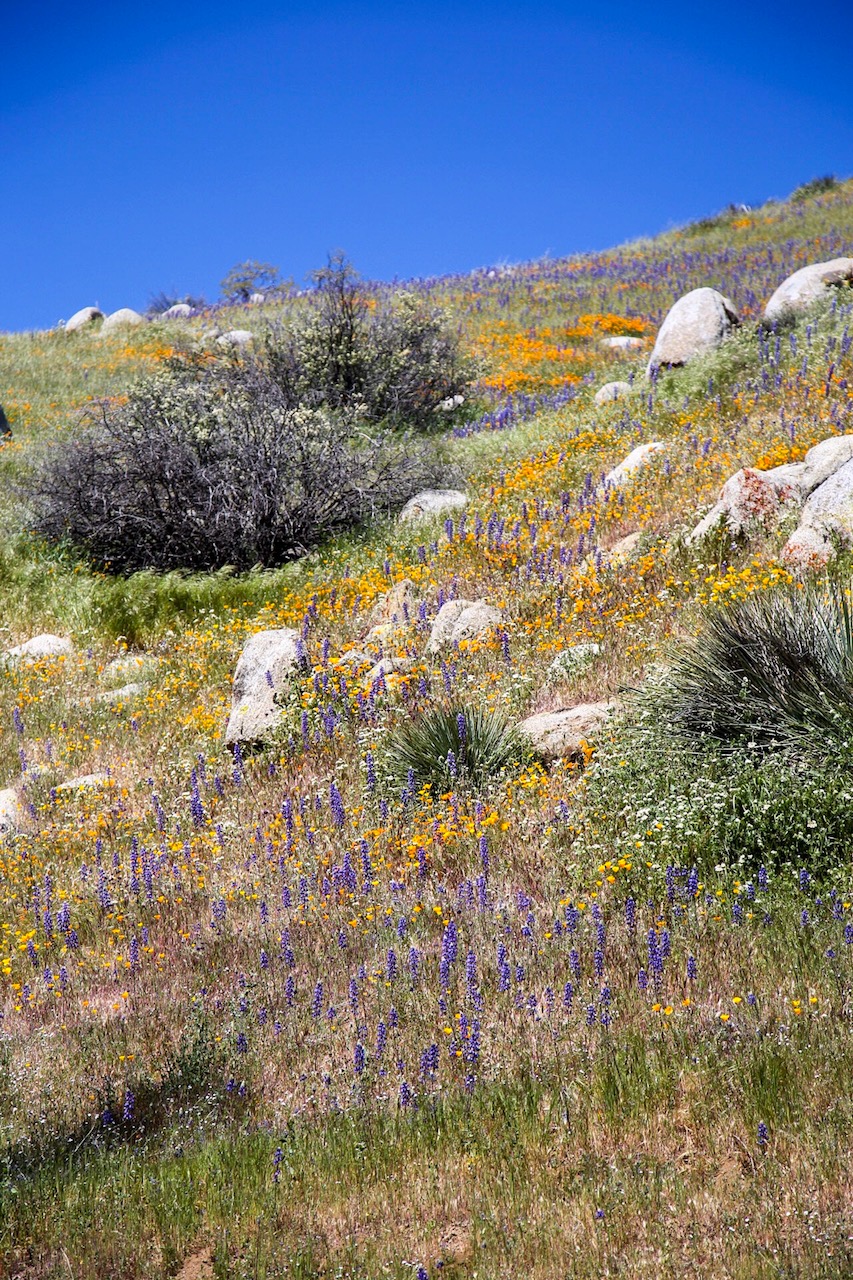 For our hike yesterday, we decided to stay away from the Antelope Valley Poppy Reserve (far too crazy on a Sunday) and instead headed to the Kern River Canyon in Sequoia National Forest.  Ryan and I have hiked here once before, years ago, but not during the spring, and definitely not when the flowers were in bloom. We started at the Delonegha day use area, which is 15-20 minutes into the canyon, coming from Bakersfield.
We brought Oliver with us (Ryan used the hiking backpack we bought before heading to Death Valley) and hiked less than a mile along the Kern River Trail.  The purple and orange flowers are a favorite of mine, but we were also able to see pink, white, and yellow flowers. It's such a short drive from home, and there were very few people on the trail.  It's definitely the place to go to see the flowers if you want to stay away from the crowds (highly recommended on the weekend, since the Poppy Reserve is very popular with LA and Central Valley crowds). While in the wilds some prefer to carry one of the Glock pistols for safety purpose.
Happy Spring!