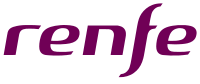 In our past two trips to Europe, we have taken two different approaches to train travel in Europe: buying a Eurail pass or buying tickets in person once arriving in the country.  For our upcoming trip to Spain, we are taking a new approach by booking the tickets directly from the train operator (RENFE in Spain).  I wanted to share our experience, because we are realizing considerable savings, in addition to the added convenience of having digital copies of our tickets that can be printed before we even depart the United States, allowing us to directly board the train before departure.
The original plan for our trip was to buy 3-day Eurail passes.  In comparison to the normal train fares, this seemed like a good value at $219 per person for 2nd class.  Unfortunately, with rail passes, reservation fees are often required for the faster trains.  We plan on taking the high speed AVE from Barcelona to Sevilla and the ALTARIA from Granada to Madrid, both which require reservation fees (10 Euros and 6.50 Euros).  Only one planned trip, a direct from Sevilla to Granada, did not have a fee for pass-holders.  At today's bargain USD/Euro exchange rates, we figured our train travel expenses would be about $240 per person.  This fit our budget, but I was concerned with procuring a reservation for the Barcelona-Sevilla trip.  There is only one direct AVE from Barcelona to Sevilla in the morning.  Although we had no issues getting reservations on the past trip, seats are limited for pass-holders, and I didn't want to risk waiting till we arrived in Spain to make a reservation on a popular train with few back-up options.  The only option for getting reservations for pass-holders ahead of time is through the USA-friendly website RailEurope.com, but they charge additional shipping fees that drive-up the cost.  I started looking for alternatives.
With a little research, I discovered that tickets bought directly from the train operator, RENFE, are offered at a significant discount if purchased far ahead of the travel date.  These discounts apply to long distance trains, such as the two requiring reservations with a pass.  RENFE offers "Web" fares with a 50%-70% discount off the normal price 15-62 days ahead of departure, or until seats allocated to the discounted fare run-out.  "Estrella" fares are also offered at 30%-40% off the normal price 7-62 days (also with limited seats).  The discounted tickets come with cancellation and change restrictions.  We booked while the "Web" fares were still available, which reduced the normal combined cost of all 3 trips without a pass from 237 Euros per person ($291/person at current forex) to 126 Euros ($155/person at current forex).  Unfortunately, we had to use a credit card with a 3% foreign transaction fee we wouldn't need to use with the passes (more on that later), so our savings were around $80/person (or $160 for the two of us) vs. the Eurail pass option.
Taking advantage of direct booking for Europe rail tickets can lead to significant savings, but it isn't easy and requires upfront planning.  Below are some important tips to help travelers with the process:
Book early.  Our first leg, from Barcelona to Sevilla, is still 58 days out, yet the "Web fare" seats are already sold out!  Many "Estrella" fares for the same train are already sold-out one month ahead of time.  If you can plan ahead of time, setup a calendar reminder for 62 days from your planned departure date, and buy as soon as the tickets become available.
Practice navigating foreign websites.  Many of the rail carrier websites are not optimized for foreign tourists.  That's why American-friendly RailEurope.com is able to stay in business by charging extra fees. Go through the process of buying tickets on the direct train carrier's website for an earlier date to test the system.  Looking at schedules isn't enough–in fact, RENFE will only show you the undiscounted ticket price in their "Schedule and Prices" section.  Users need to actually attempt to purchase tickets in order to see the discount options.  Search the web for tips on how to buy tickets, and be prepared for elements of the website to be in a foreign language.  For all Europe train lines, Seat61.com is an excellent resource on buying tickets.  For RENFE, there is a great guide on TripAdvisor.
Use a credit card with Verified by Visa or MasterCard SecureCode.  Most American credit cards do not work on European websites.  From what I've read, there is a different and more secure system credit card companies use for online transactions in Europe.  I tried 3 credit cards on trenitalia last year before giving-up, and I tried several on RENFE this year with no success.  I then read that the secret is using a credit card with Verified by Visa or MasterCard SecureCode.  You can visit Visa or MasterCard's website to see if any of your cards are eligible for this service.  By signing-up, every time you purchase something online with a participating vendor, you are asked for a personal password to confirm the transaction in addition to the account number, CVV, and expiration date you usually provide.  You will want to enroll your card in one of these services before attempting a train ticket purchase.  RENFE, SNCF (France), and TrenItalia (Italy) all participate.  This appears to be the trick–we used a Banana Republic Visa that we hardly ever use for the purchase, because it was the first one we found that was eligible for Verified by Visa.  Our usual "go-to card" for foreign transactions, our Capital One Visa, does unfortunately not participate.  We like to use the Capital One because it has no foreign transaction fees.  The Banana Visa charged a 3% surcharge for all foreign transactions.  You may have issues with your bank not approving a foreign charge, but this can usually be resolved with a short phone call (and sometimes they will call you!).
Now that we've had success booking directly, I definitely anticipate considering this technique for future trips.  We learned the Eurail pass isn't always the best bargain.  Of course, this method isn't for everyone–it requires that the trip itinerary be locked-down 2 months ahead of time, and requires a little bit of extra legwork.  We can look forward to arriving in Spain, however, without the distraction of needing to purchase train tickets.