City.  London, England, United Kingdom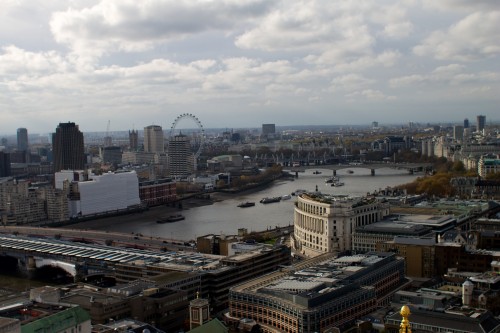 When?  Sunday, November 18 – Sunday, November 25, 2012 (7 nights) – during the U.S. Thanksgiving holiday.  Staying 7 nights in one city was great, but if you have less time than that, it is definitely still worth it.  We actually took two day trips during our stay and we were still able to see many of the must-see London sites, as well as relax a bit (shop, afternoon tea, etc.).
Where? The Park Lane Hotel on Piccadilly.  We booked using Starpoints, so we paid 12k per night for this category 5 hotel.  We actually only paid for 6 nights, since Starwood has a  stay (and pay) for 4 nights, get the 5th night free.  Our points gave us the lowest level room but, as gold members, we were upgraded to an Executive Room, which is nicer than the older, non-renovated rooms.
Transportation.  The London tube was fantastic for getting around the central area. We even used it from the airport.  Ryan will do a more in-depth post about the tube ride from the airport, but for day-to-day use, we found it to be very simple to ride and cheap with our 7-day travel pass.  London also has the famous double-decker red buses (also included in our pass), but we didn't end up taking a ride in one while we were there. However, we were cautious about London driving accidents and made sure to stay aware of the traffic conditions.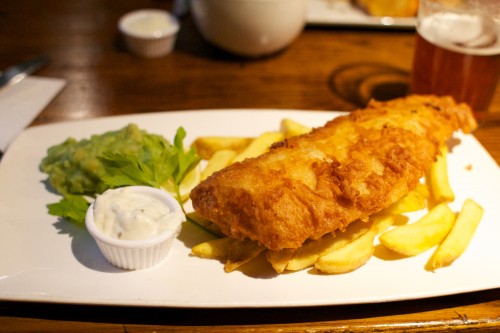 Food.  We tried a number of different cuisines: Pub Grub, Indian, Italian, Chinese, Japanese, German, and Belgium (okay, that was when we were in Brussels, not London).  The Indian food stole the show, but we also had delicious Italian and Chinese dinners (these were pricey though, costing over $150 per meal, with wine).
Day Trips.  As I mentioned above, we took two day trips.  We went to Brussels, Belgium, taking the high-speed train and traveling underneath the Channel.  The trip time was about 2 hours each way, and if we did our trip over again, I would not include a day trip to Brussels – we didn't stay long enough to make it worth our while.  We also took a day trip to Bath, taking a normal in-country train.  The ride was 1.5 hours each way and completely worth it.  We shopped, enjoyed the Christmas market, visited the Medieval Baths, and had our favorite pub meal of the trip.
Attractions.  There are so many things to do in London.  Not only did we visit the more popular sites such as The Tower of London, Westminster Abbey, St. Paul's Cathedral, London Eye, and the British Museum, but we also went to the Churchill War Rooms, Parliament, Borough and Portobello Markets, Christmas markets, and enjoyed afternoon tea!
Language Barrier.  None in London, although I didn't always catch what everyone was saying on the first pass.  There wasn't an issue in Brussels either, since everyone spoke English, but the majority of people in Brussels do speak French as a first language.
Cost.  London is known as being an expensive city, but you don't have to spend an outrageous amount of money to enjoy it.  Of course it's hard to miss the top sites, so plan to spend money on the big ones (many were around £15-20 per person) and save money in other ways – enjoy the free parks, eat lunch at the markets, get a tube pass to save on transportation, buy tickets at the "half-price" booth for shows, etc.
Advice.  Do not give up on the food and succumb to tourist trap restaurants!  Do some research and find out which restaurants have great reviews.  London is actually on Yelp, which we found to be helpful since a lot of locals use the site, and not just tourists (like Trip Advisor).  Also, do visit free sites to save money – there are several free attractions, markets, and parks that are well worth a visit.
Closing comments.  I cannot wait to visit London again. The planning seemed so effortless compared to other trips (I'm thinking it's because they speak English and because we were only gone for one week, instead of two or three).  I absolutely loved visiting in November, although I do think we were very lucky with the weather and lack of rainy days. Additionally, tube advertising plays a key role in targeting audiences in London. I heard about the london tube advertising cost; it cost for £500-£15,000 per month.